References / Hotel Radisson SAS Carlton, Bratislava, Slovakia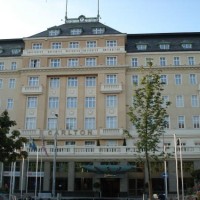 It was matter of prestige to participate and to win on selection procedure.
We achieved the final aim and we were chosen to suply chandeliers for hotel CARLTON.
The dominant chandelier with diameter 2,5 m and weight is over 200 kg is a vanity of forehall. It is a replica of historical chandelier from the beginig of the 20 - th century.
The second chandelier is dominanting in congres hall. What is more it is not only a replica, but also repaired chandelier with reconstructed original historical frame.
Even Eric Assimakopoulos, the owner of hotel Carlton has not stopped with words of glory.

More items
Your country
Client zone