In attention / State University of Art and Culture, Oryol, Russian Federation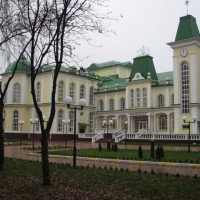 Our company Glass LPS has been the dominant supplier of crystal chandeliers in State University of Art and Culture.
We have started with installation from the smallest chandeliers in lounge of the building. After staircase we have continued with atypical chandelier
L15 501/124/6
which was the dominant over social point of view. Dimensions of this monumental chandelier are
Ø400 x 100 cm, with weight 460kg and with 124 luminous bulbs. Main architect, who has been monitoring this building, was with our work very satisfied.
More items
Your country
Client zone